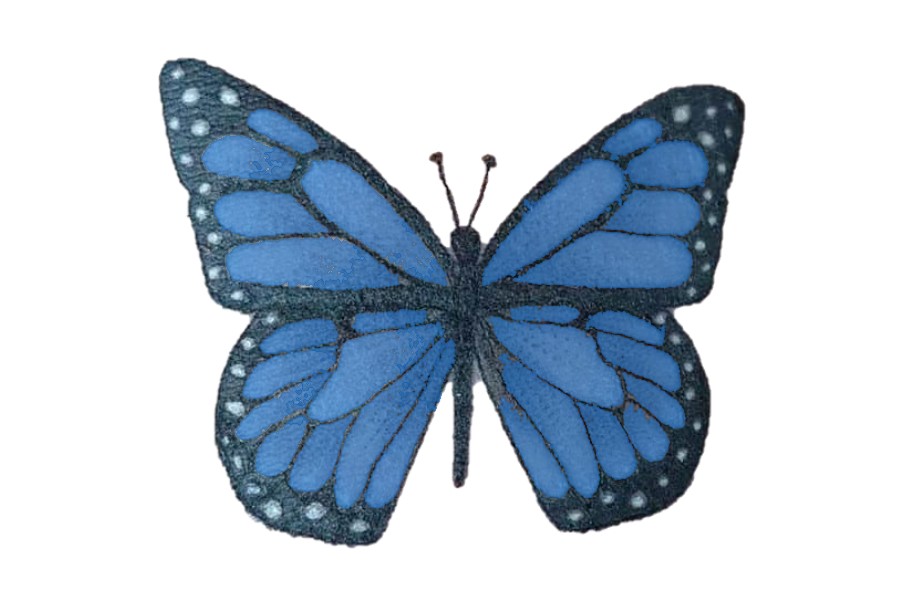 I once met a girl and wondered on her skill
I once met a girl and she seemed so reserved
I once met a girl dressed modest yet frill
A girl tender as a child, giggled and squirmed
She spoke to me with a smile unnerved
She talked to me longer each passing
She conversed with me seriously concerned
Attentive and calm, listening is compassion
We walked and talked after a fashion
We teased and taunted like old friends
We tested each other to see what happens
A confiding struggle, encouragement lends
This woman on occasion like a girl pretends
This woman possesses intelligence and whit
This woman captures beauty through a lens
Admitting inner weakness, builds an outer grit
To her these words are written, fret not you are legit
Forget worm's ways spreading your wings in new life
Remember black brightens blue so don't hesitate to air it
You are gorgeous in kind like that darling butterfly
Silly butterfly such stunning beauty, oh-my,
Silly butterfly no longer you of old but new,
Silly butterfly not halfway, that worm truly died.
Be not confused by purity so absolute and true.
Good friend, know when you hurt, I cry too.
Good friend, you seem to see inside me.
Good friend so true no matter what I do.
Be a mirror to goodness, reflect with glee.
Promised one these implications I see.
Promised one welcome change don't remain.
Promised one, my honor commands I flee.
Be that woman, even as I act the slain.
The girl who I thought so fun and strange.
The girl grew and changed in ways she can't undo.
The girl is a woman like none the same.
She took her time, but he knew.